METAMORPHOSIS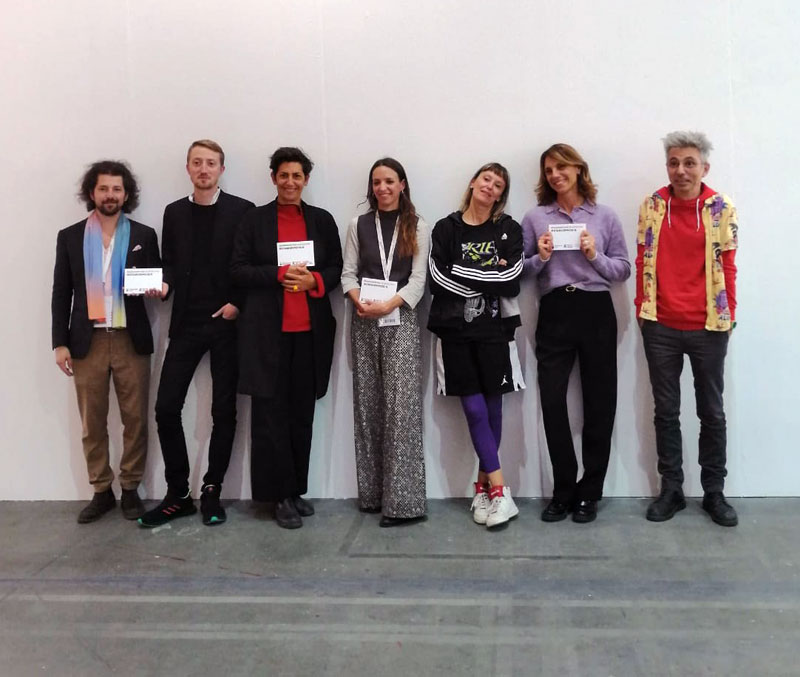 Beyond Production presents the 4 galleries and the 4 artists selected for METAmorphosis!
Sunday November 6 | 4 artists announced for METAmorphosis, the second edition of the Beyond Production platform born from the collaboration of Fondazione per l'Arte Moderna e Contemporanea CRT and Artissima that in 2022 invites contemporary artists to explore the phenomenon of the Metaverse. After careful selection of artists taking part in the fair on the part of Ilaria Bonacossa, director of the National Museum of Digital Art in Milan, the four artists have been announced during a talk at the Meeting Point:
Marcos Lutyens – Alberta Pane, Paris, Venice
Eva & Franco Mattes – Apalazzogallery, Brescia
Rebeca Romero – Copperfield, London
R M – Martina Simeti, Milan
METAmorphosis, after offering the participants a formative journey in the Metaverse, its politics and visions, will ask the artists to present an idea that illustrates the digital transformation of one of their physical artworks within the Metaverse.
An international jury will choose the artist who has interpreted – in the most original, stimulating and critical way – the request to imagine how their research, and therefore their work, could be transformed if their life environment was deeply influenced by the logic of existence in the Metaverse. The winner will have the opportunity to digitalize a physical work in keeping with their own imagination. Both the physical and the virtual works will be acquired thanks to the OGR Award and will become part of the collection of Fondazione per l'Arte Moderna e Contemporanea CRT, on loan to OGR Torino.