ACCRESCERE LE COLLEZIONI, ACCRESCERE LE COMPETENZE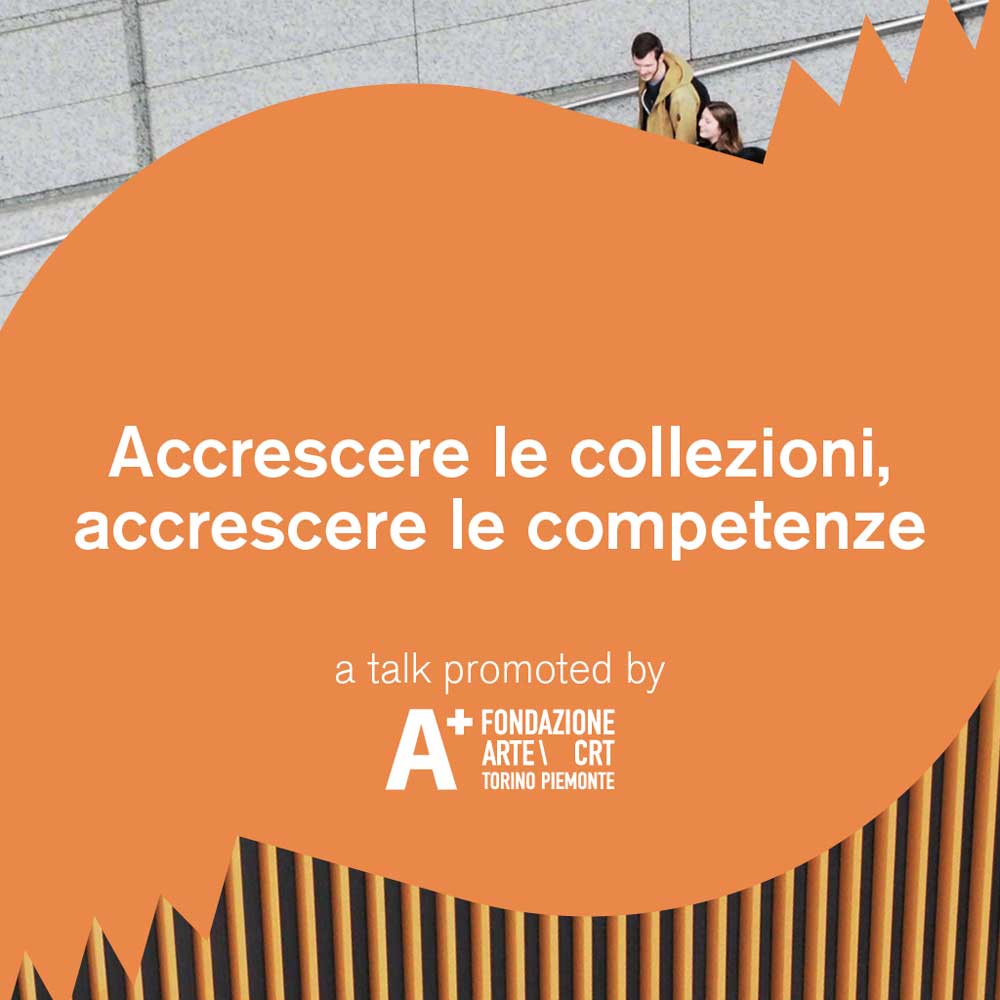 The new acquisitions concluded at the fair and the CAMPO – Curatorial Studies project
Sabato 5 November h 4.30 @ Artissima Meeting Point 
Artissima, which the Fondazione Arte Moderna e Contemporanea CRT has been actively supporting for 20 years, represents an extraordinary opportunity to promote the territorial public museums, GAM and Castello di Rivoli, through the acquisition of works intended for museum exhibition.
On this occasion, President Luisa Papotti will announce the new acquisitions concluded at the fair to confirm the importance and continuity of the support from Fondazione Arte CRT to the Turinese event. The Museum Directors, Carolyn Christov-Bakargiev and Riccardo Passoni, will then present the selected works of art, which will implement the Foundation's collection while supporting the exhibition and curatorial activity of the two institutions.
The meeting will also be a chance to underline the Foundation's commitment to offering and promoting real opportunities to grow professional skills in the world of art and culture, by inviting Patrizia Sandretto Re Rebaudengo to talk about the CAMPO – Curatorial Studies and Practices program, proposed by the Sandretto Re Rebaudengo Foundation, a training course of excellence established over 10 years ago, and supported since the first editions by the Fondazione Arte CRT.